Location: https://www.master-sds.unito.it/robots.html
Teaching modalities for a.y. 2020/21
All courses of the M.Sc. in Stochastics and Data Science in the a.y. 2020/21 will be made available online as lecture notes and class audio/video recordings.
Some lectures and additional activities to favour direct interaction between professors and students may also be held as live online sessions, or, compatibly and in compliance with current regulations, in presence under appropriate conditions of social distancing. In any of the above arrangements, students who are not able to be physically present in Torino will have the chance to follow courses through the online material.
Presentation of the Laurea Magistrale (M.Sc.) in Stochastics and Data Science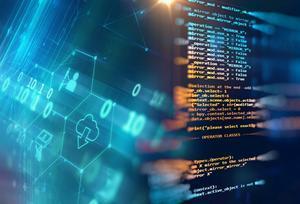 After the meeting of May 14th, the
second online
presentation
of the Laurea Magistrale in Stochastics and Data Science is scheduled
for
June 17th 2020, h.13.30
within the event
Scuola di Scienze della Natura – Porte Aperte
(see below for details on how to participate)
Students from all bachelor degrees interested in knowing more about this Laurea Magistrale are welcome to attend.
After a brief presentation of the Program by the coordinators, some current students and graduate-to-be will provide a short account of their experience. A Q&A session will follow to clarify any doubt or question by the attendees. The presentation will be held in English but questions may be asked in Italian.
The meeting will be held on Webex, accessible through the following link
Scuola di Scienze della Natura – Porte Aperte – Corso di LM in Stochastics and Data Science
mercoledì, 17 giu 2020 13:30 | 2 ore | (UTC+02:00) Amsterdam, Berlino, Berna, Roma,
See attached file for adding the event to your personal calendar.
Attachment (6.0 KB)