Erasmus Blended Intensive Programmes in UNITA
Published:
Tuesday, March 1, 2022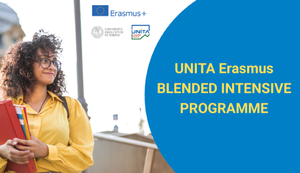 According to the new Erasmus+ 2021-2027 programme and in order to pursue the experimental and innovative objectives set by UNITA - Universitas Montium Alliance, the University of Turin promotes and supports outgoing Erasmus+ blended intensive mobilities.
Erasmus Blended Intensive Programmes (BIP) allow HEI students to carry out an internationalization experience that combines short-term physical mobility abroad with a compulsory virtual component in order to:
create more international learning opportunities
support the development of innovative learning and teaching methods
stimulate the construction of transnational and multidisciplinary courses.
The UNITA Erasmus Blended Intensive Programmes Call 2021 - First edition is now open.
For full information about the call, read Call UNITA Erasmus Blended Intensive Programmes Call 2021