Call Erasmus 2022-2023: online information meeting
Published:
Friday, December 10, 2021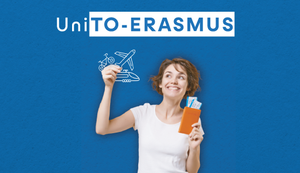 On Wednesday December 22nd, 2021 from 2 to 4 pm join the online information meeting in English on the call Erasmus+ for studies 2022-2023 and the available destinations of your mobility.

You can access the meeting from 1.55 pm by clicking on "Open Cisco Webex Meeting" and inserting your name and surname. Please, turn off microphone and camera when accessing.

A courtesy translation in English of the Call 2022-2023 will be available in the next few days.
Meanwhile, you can contact your Buddy - buddy.sciences@unito.it - for assistance in understanding the call in Italian.

For further information: international.sciences@unito.it
Application deadline: January 21st, 2022, time 13.00.